Support the Ukraine Bike Relief
Win a KHS Team 29 FS Race Bike!
30 DAY OPEN RAFFLE
Ride our 2022 lightest and fastest XC cross country full suspension race bike we make. The KHS Team 29 FS is built for speed, agility and handling. Perfect for competition with racing up and down different terrains while over exceeding your expectations.
Enter to win now! $10 will get you 1 entry and $20 will get you 3 entrees.
To enter now, select your bike size and 1-3 ticket entry below and add to cart.
Free shipping for only lower 48 states
All proceeds goes to the Ukraine Bike Relief and World Kitchen.
"click here" for rules and regulations
The pain, suffering and disruption that Ukraine has experienced is horrendous. To do our part and help raise money for Ukraine, we here at KHS Pro MTB are raffling off our top of the line XC racing mountain bike- The KHS Team 29 FS
More than one million people have been forced to flee their homes, and major damage has left many families without clean water, electricity or food. With your support and contribution you are helping the victims in Ukraine.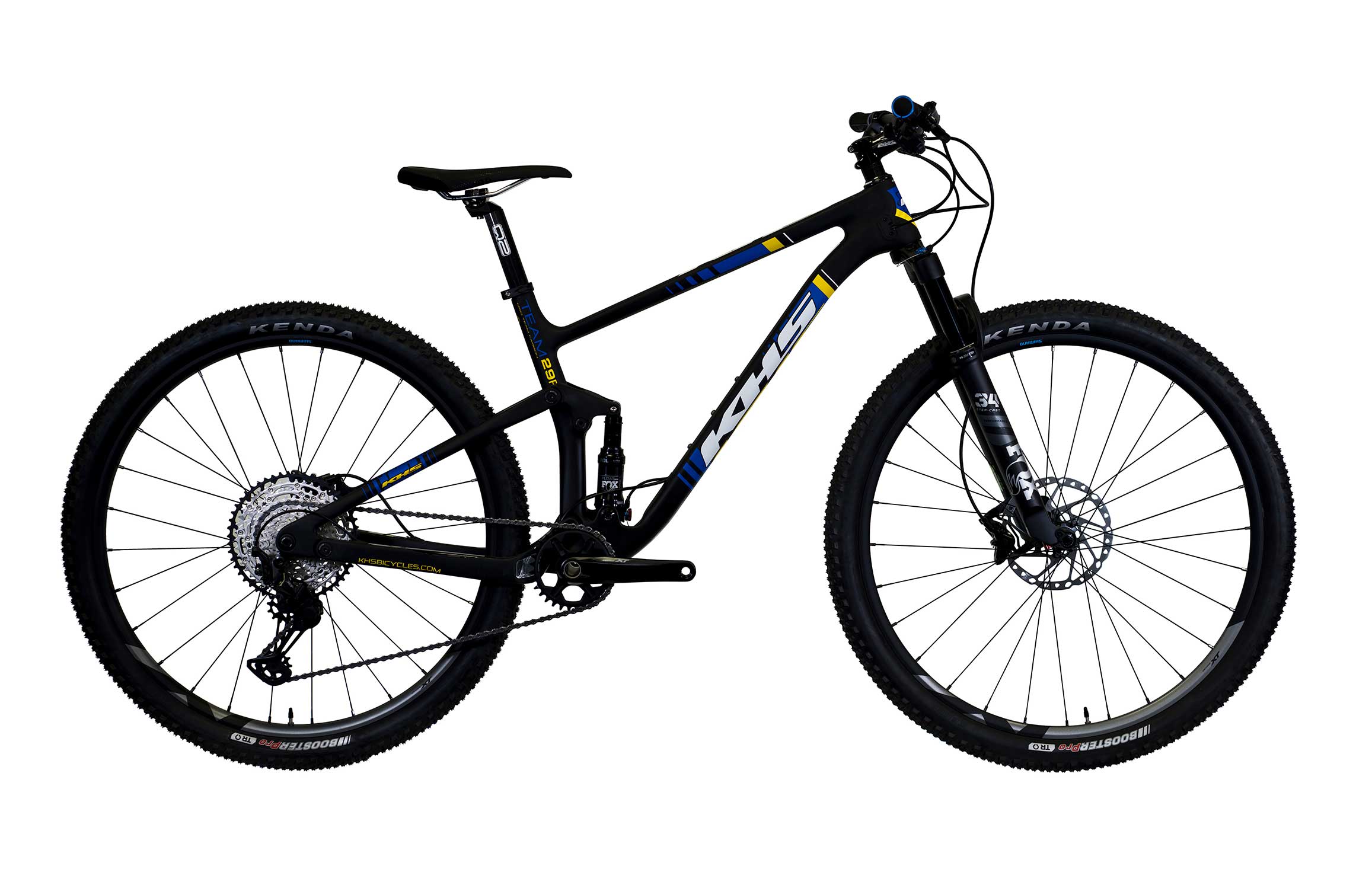 Built for racing and designed for exceptional acceleration and performance. Ride fast with our Team 29 FS.
Our Team 29 FS is our lightest and fastest cross country race bike we make. Our exclusive design with premium components gives you an agile and nimble ride that shreds through the roughest terrain while climbing at top-notch speeds. A premium mountain bike that will keep you on the podium while over exceeding your expectations. The KHS Team 29 FS design and stealth carbon frame allows you to keep your energy longer while climbing and descending faster and reaching maximum speeds. Our XC race bike is built for speed, agility and handling.
Speed is essential with marathon events and nothing is faster than a light XC mountain bike while delivering pure speed. The Team 29 FS handling and extreme power transfer out performs race-winning expectations.