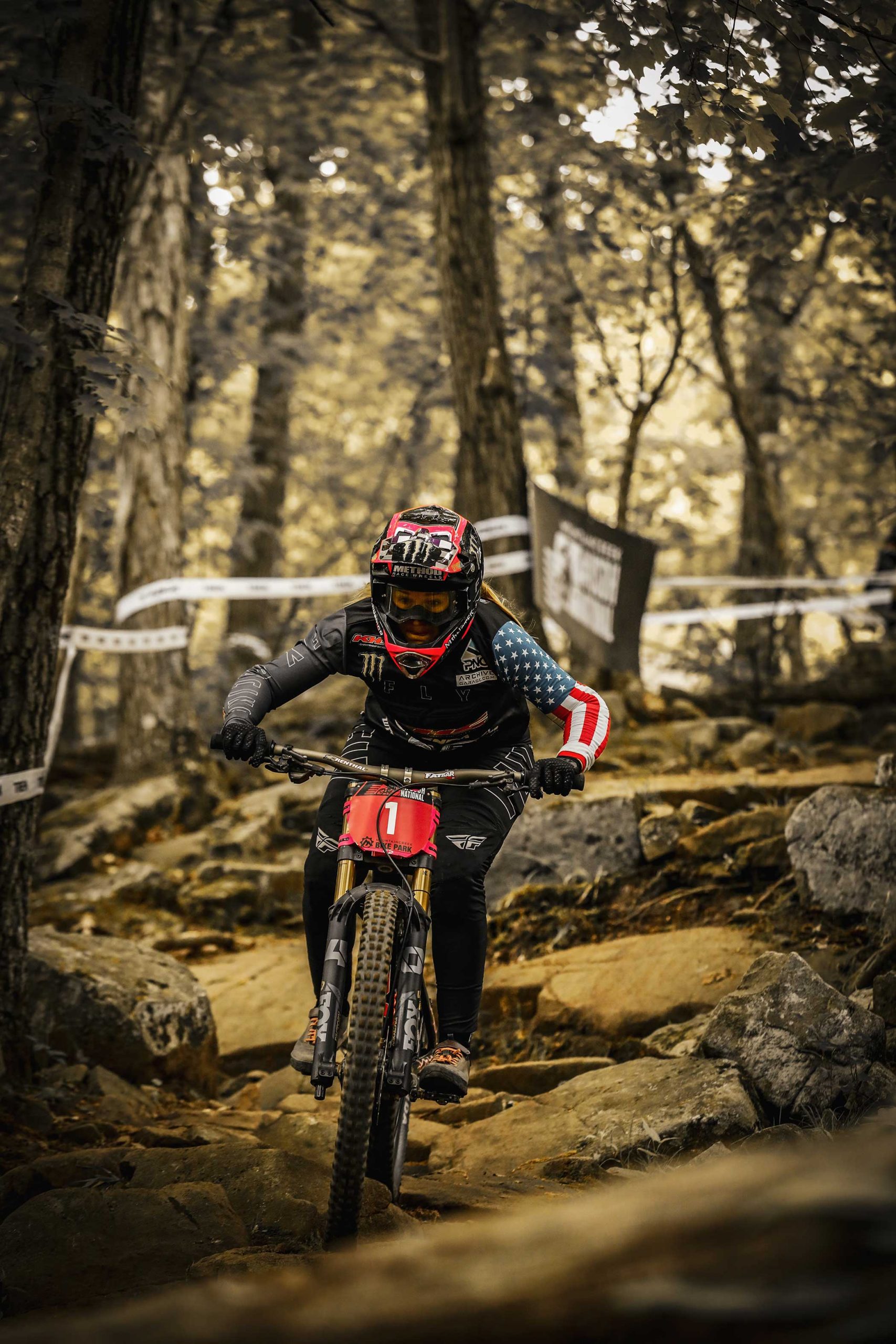 The team was firing off on all cylinders for the second round of the Downhill national series hosted at Mountain Creek bike Park, in Vernon, New Jersey. The team would be arriving Wednesday to get acclimated to the East Coast conditions and get the bikes all prepped and built up from the long travels.Thursday would kick off with track walk which would consist of a very explosive track Mountain Creek has always had some of the best downhill tracks in America. With super steep conditions, lots of rocks challenging lines and an overall physically demanding track there was not much missing from being an absolutely amazing track.

Friday would be day one of practice and we had some heavy competition on the mountain Dakota Norton from Factory Intense along with Neko Mulley would be among the field which was your current and past national champions. The whole team had a solid day of practice besides a massive crash from Kailey Skelton that would have involved a severe sprained wrist. Unfortunately this would sideline Kailey for the remaining event and even put her overall championship title hopes on the fence.

Saturday which would be qualifying day would intel of big weather changes that would now put rain into the equation. It would change the track dramatically and make for a completely new track to get down. With the new slick conditions the team would qualify with Steven Walton sitting in 10th position, Nik Nestoroff 5th position and out Jr. Pro Nathan Kitchen grabbing 4th.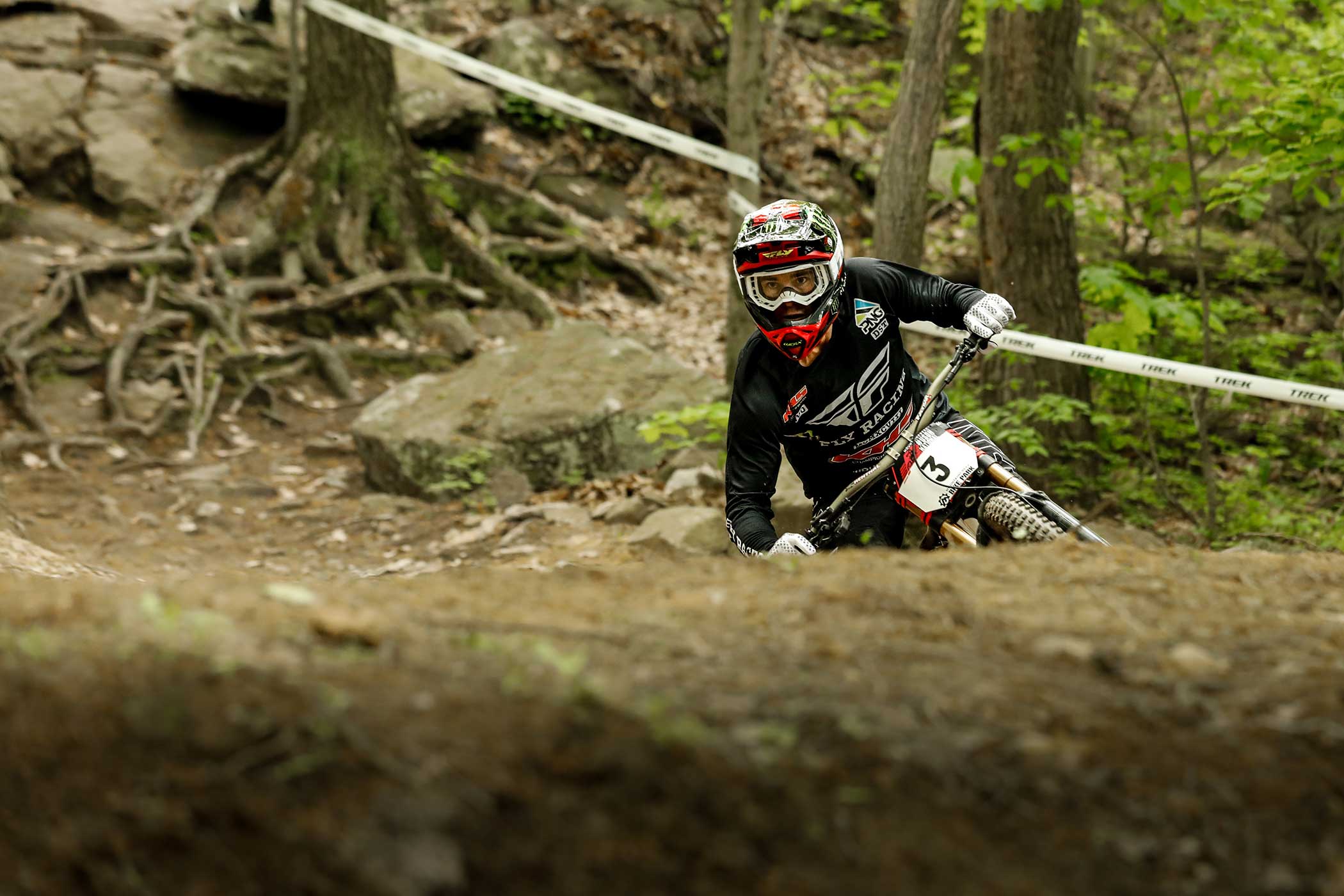 All the athletes would have their work cut out for them come Sunday finals. Good news the weather was not sticking around it would be lining up Finals to make out with perfect conditions!

Sunday finals would bring out massive crowds and fans to cheer on the full day of racing! All three athletes would take a look at the ever changing lines on track to make sure they were set for their final run. Our Jr. Pro would stay consistent on all track conditions coming in a solid 4th place. Steven Walton would throw down a blistering time and come in podium position taking 5th place. It would be Nik Nestoroff who would be holding down the hot seat for some time, but would end up 3rd place with a stellar run! All three athletes did an excellent job throughout the event and kept in the hunt for the championship title!! The team has a moment off till round 2 of the BME Enduro series up in Big Sky, Montana. The team would like to continue to thank all our sponsors, friends and family for all the amazing support.
Cheers,
Logan Binggeli | Team Management