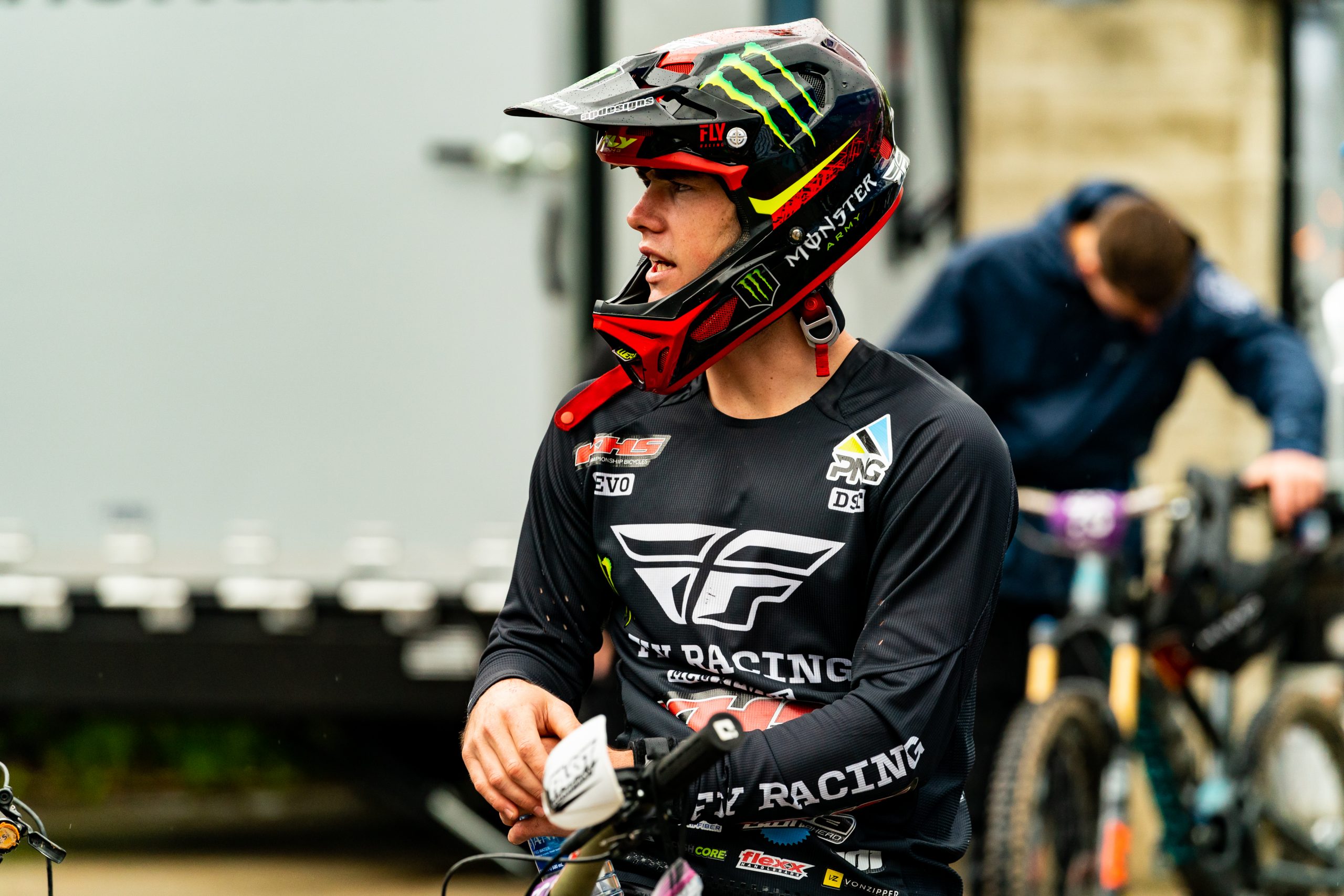 Words of Nik Nestoroff:
Just wrapped up the North American Enduro Cup EWS gold qualifier. It was such a fun weekend with insane riding conditions. They built a lot of new stages for this race. We had about 45 minutes of racing in total over the two day period. There was six stages and all of them were so fun. After the first day I had an amazing race and I was sitting in first with a 32 second lead. Going into the second day I knew I just had to have a clean run down the 15 minute long stage, but unfortunately a minute in I got a flat tire. I knew I had my Cush core rim protection strip on so I was able to salvage a top-five finish which was great. But after the first day obviously I wanted the win but a top 5 will do. The important thing is I got a lot of EWS points accumulating towards the global rankings which decide the Enduro World Champs Team. All in all a fun weekend and I'm looking forward to the next Big Mtn Enduro in 2 weeks at Big Sky, Montana.
Word of Logan Binggeli / Team Management
The North American Enduro Cup in Kellogg, Idaho fired off this weekend with Nik Nestoroff holding down this golden event solo. Nik would have extensive days of Enduro racing with each day consisting of three demanding stages. This was some of the most fresh cut and untouched terrain in northern Idaho any competitors have seen. It was very impressive to see that much fresh trail implemented into an Enduro race. After day one Nik Nestoroff would have a 31.5 second lead which was very impressive among the best athletes in America. Nik would need to maintain his lead with very smooth consistent riding for day two. He would complete the first two stages and still maintain his extensive lead. The last stage was over 15 minutes long and unfortunately Nik would sustain a flat tire and would have to milk it into fifth place for a podium position. Overall this was a great success grabbing EWS points for the upcoming two EWS events in America. Also it was great to see Nik have the top speed just with some unfortunate luck. This was a great race going into round two of the bBg Mountain Enduro series next week held in Big Sky, Montana where Nik can really showcase his skills and show all the hard work and dedication he has been putting into Enduro. Nik is currently sitting third place overall and we are hoping to extend that lead after Big Sky!! Stay tuned for all our newsletters and media, once again thank you for all your support!