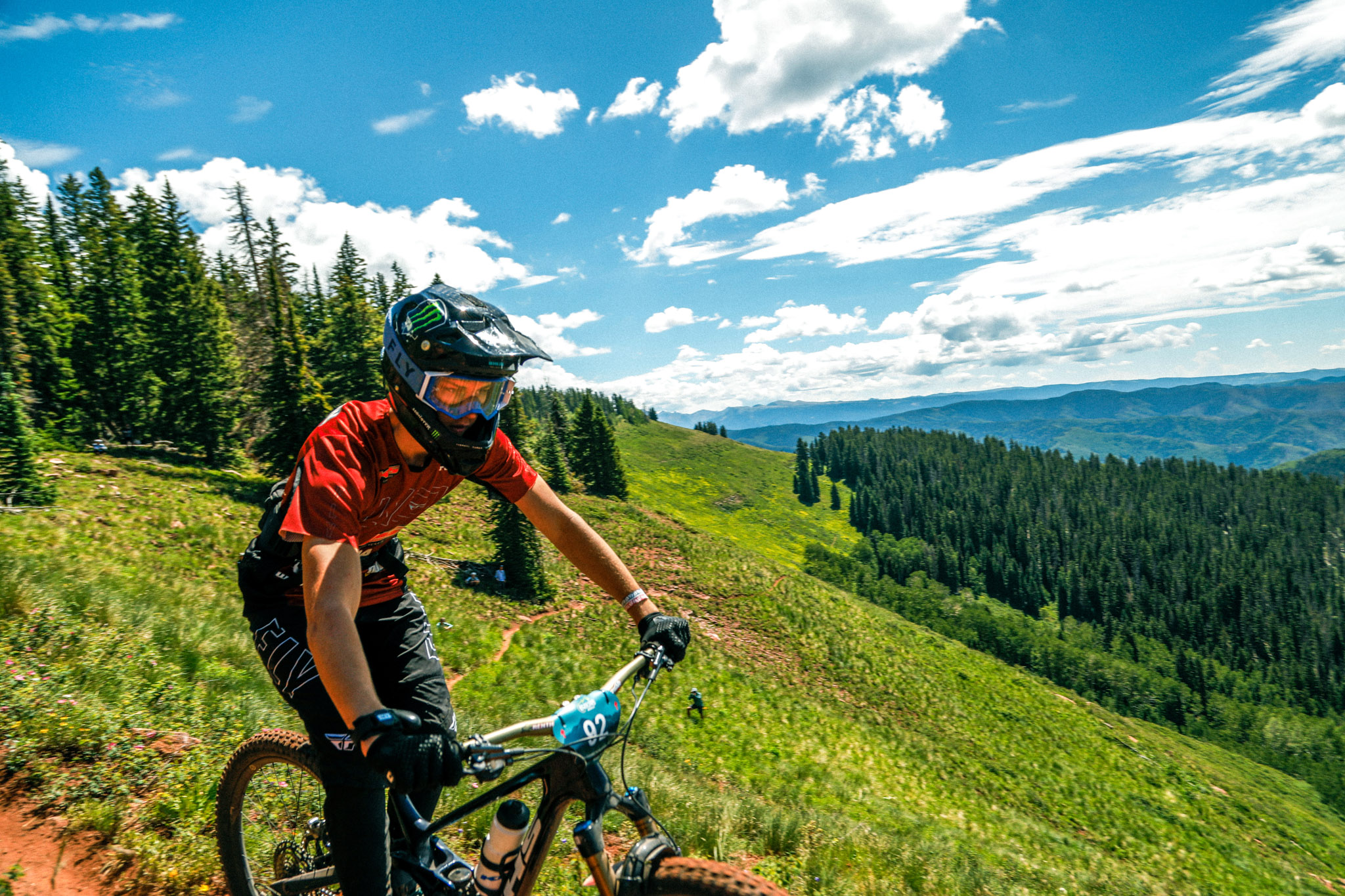 Round three of the Big Mountain Enduro series held in Durango Colorado, one of the most pinnacle spots for MTB in America, dating all the way back to the 1990s World Cup series that was hosted in Durango when Miles Rockwell from team USA was dominating the field. It's really great to see the team back at such a pristine venue.

Purgatory resort would be hosting six demanding stages with the first day being the first to grueling 5K climb stages located way out in the backcountry, each stage consisted in over 15 minutes of racing. Sunday's four stages would consist of shorter burst tracks and more tailored to Downhill type tracks.

The first day would fire off with our junior Pro Nathan Kitchen. He would start off stage one that was highly demanding physically and mentally but would push through with a great fifth Place finish and onto stage two when lightning struck and unfortunately he would have a big crash and lose tremendous time. Come Sunday he would have to regroup, he was really looking forward to the more downhill type stages consistently throughout the day he would be within the top five which was really good since Nate is super new to Enduro style racing. Overall Nathan Kitchen would finish 33rd due to that one massive crash which he lost  the majority of his time overall.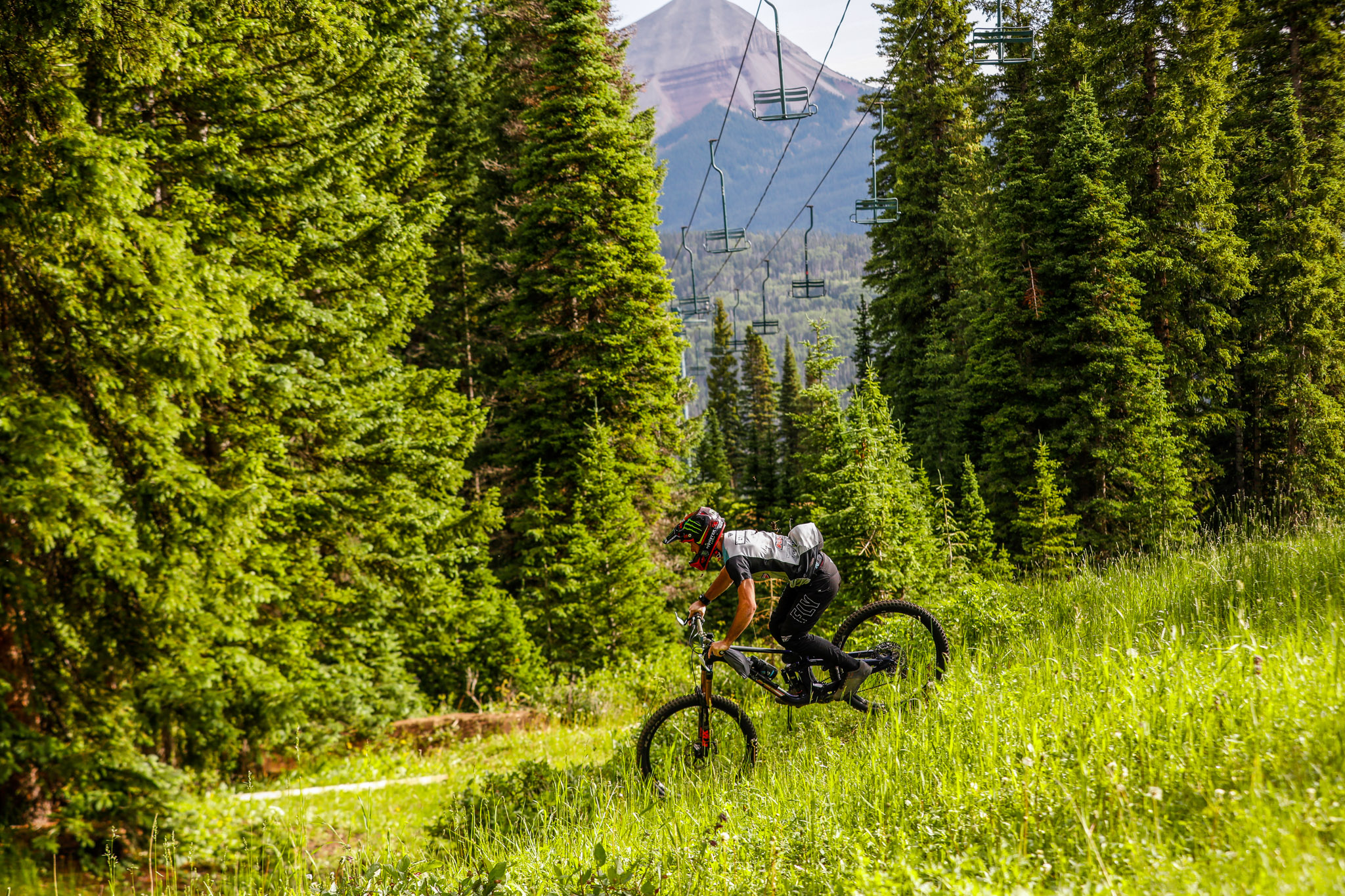 Nik Nestroff is definitely becoming a face to watch out for in the Big Mountain Enduro he would come out with guns blazing on stage one and two, which would be his most difficult stages to complete since his bread and butter is more downhill oriented stages. After day one and 5K of climbing Nik would end up eighth place and not very far off pace of first position.

Nik had great goals set in mind to pull back time on the four short burst stages but with some bad luck on stage one of Sunday he would have a horrendous crash, so big that he thought he might not be able to compete for the remainder of the day. He would be finishing 40th on stage three which really shattered his hopes on an overall podium. Top athletes never give up. He would continue through the day grabbing top three and top five positions which overall put him in the top 10 overall and healthy looking forward to US national championships.

Nik is really getting the momentum in Enduro stage racing and will definitely be a threat sooner than later to the top step at the podium. He just has a few missing pieces of the puzzle to put together and we're excited for round 4 of the Big Mountain Enduro later in the year. Nik is currently sitting in third place overall in the Big Mountain Enduro series which is definitely positive to take away. The entire KHS Pro MTB team will be heading off to Winter Park Colorado for the 2022 US national championship race. We have high hopes of grabbing three American national titles in the junior, women's, and male pro divisions. Once again we always want to thank our sponsors, family, friends and fans that always support us and motivate us to do well. See everyone next week in Winter Park Colorado for national champs!
Cheers,
Logan Binggeli – Team Management