Name: Luke Whitlock
Age: 21
Hometown: Reno, Nevada
Luke: I started riding bikes just like most other kids, I had a Wal-Mart bike and a plastic ramp in the back yard – I was probably about 8 or 9 at the time. A couple of years after that I had a friend who would ride BMX at the skatepark and I wanted to emulate him, so I got hold of a BMX and obsessed over that.

I got my first mountain bike at 16 in a pretty cool way – I was introduced to Greg Watts and his back yard that was just a Slope / DirtJump paradise, but all I had to ride was my BMX bike and this yard was way too gnarly for a BMX bike. Greg is amazing, and he found one of his old dirt jump frames and helped me build it up so that I had something to ride there and that's where my mountain biking really got going. I can honestly say that if it wasn't for Greg, I wouldn't be riding bikes today. And I'm stoked that we still ride bikes together now.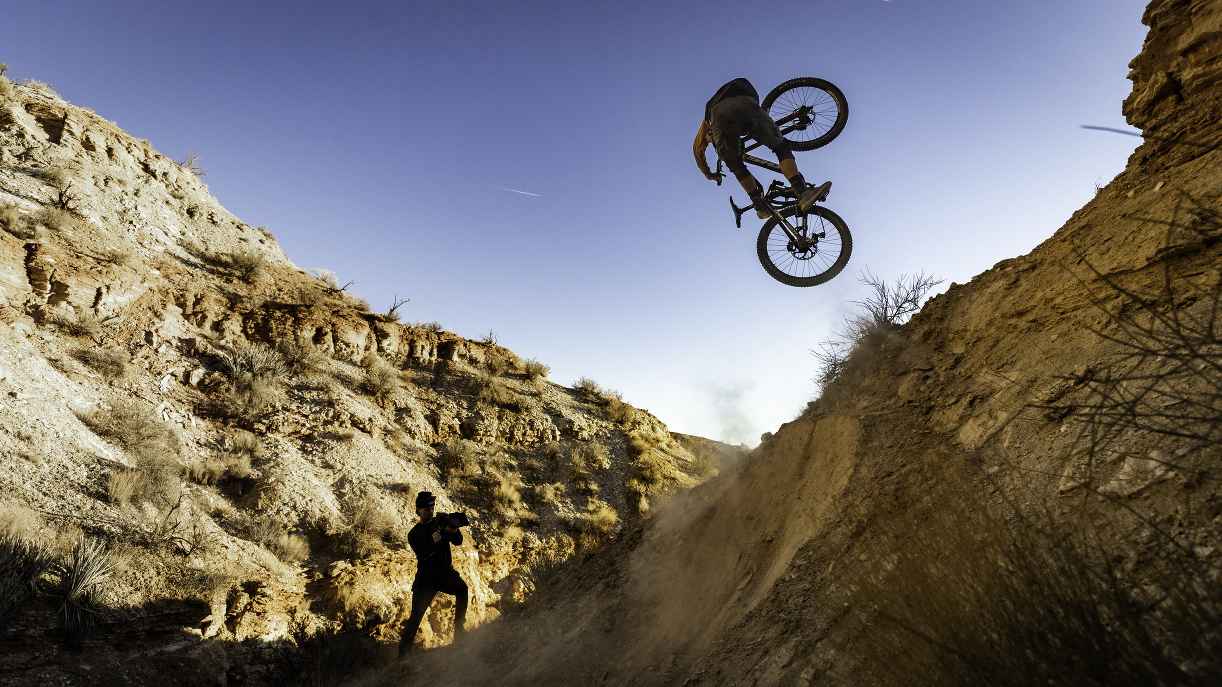 I was very fortunate that my parents have always been very supportive of my desire to ride bikes and to see where it takes me, however, we didn't have the extra money that would afford for me to hit the slopestyle competitions let alone the travel to Europe to hit the major stops of the FMB world tour, so although I felt my riding was at a level that I could've done quite well at competitions I didn't have the opportunity to find out. To make it in slopestyle you need to be winning contests, and that scene is definitely in Europe. Although looking back, that was for the best.
I loved riding dirt jumps and slope courses, but after spending hours after hours practicing tricks into a foam pit or on the resi, I started to feel almost kind of stagnant and I was looking for different ways to further my riding. My favorite bike film of all time is "Where the Trail Ends", I was fascinated by watching guys like Berrecloth and Zink go into the middle of nowhere and they got to use the terrain as a blank canvas and that, to me, is an incredible thing. Freeriding is such an amazing part of riding bikes, you can hike into the middle of the desert, to a place that very few humans may have ever walked and you get to look around and pick where ever you want to go, then you hike up there with your bike and try and ride it. There is no limit to the progression that is available to you.

Dylan Cobern is the homie that will be out there with me the majority of the time. We started following each other on Instagram a couple of years ago, and I was heading out to the desert so I hit him up telling him I was going be in his neck of the woods. Dylan didn't have any reservations to show me around and we've been super tight ever since. Dylan is super motivated, and we bring the best out in each other, we're just on the same wave length and we know how to push each other and provide the support needed for us to both keep progressing.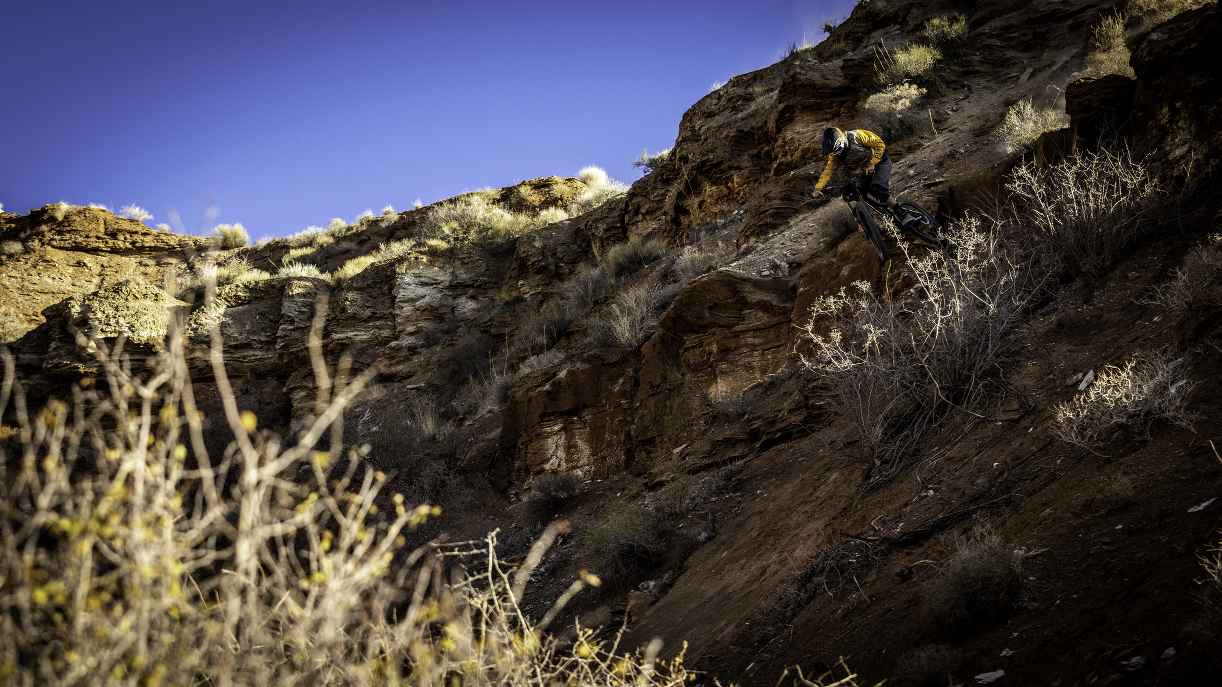 To be honest, I basically was cold emailing companies to try and find support a number of years ago, about 3 years ago. I would just find email addresses on websites and shoot off a "Sponsor Me" email. One of the companies was KHS and I got a reply from Logan Binggeli, the KHS Factory Team manager, and they decided to take a chance on me – 2022 will be my third year on the team, it's been a great relationship and I look forward to keep growing with those guys.
As far as FiveTen, I'm very grateful that Cam Zink is based in Reno also and that I get to ride with him, so when CJ Selig, the global athlete manager for FiveTen was out on his property filming something with Zink, he invited me out there to ride. I got to know CJ a little and ever since she's been an amazing supporter of my riding and felt that I would be a good fit to become a member of the FiveTen family and I couldn't be more excited!

In more recent years Zink has been there to provide me with advice not just on the bike but also off it too, I've always been a big fan of Zink and to be able to call him a good friend now is pretty special. Along with Greg, Zink has played a huge part in my riding.

For music it's always a mixup between Classic Rock; particularly stuff from the 70's and 80's – that's the stuff I was raised on, and then Outlaw Country has been getting a lot of playtime too. The Outlaw Country will give me the mellow vibes and the Classic Rock gets me pumped.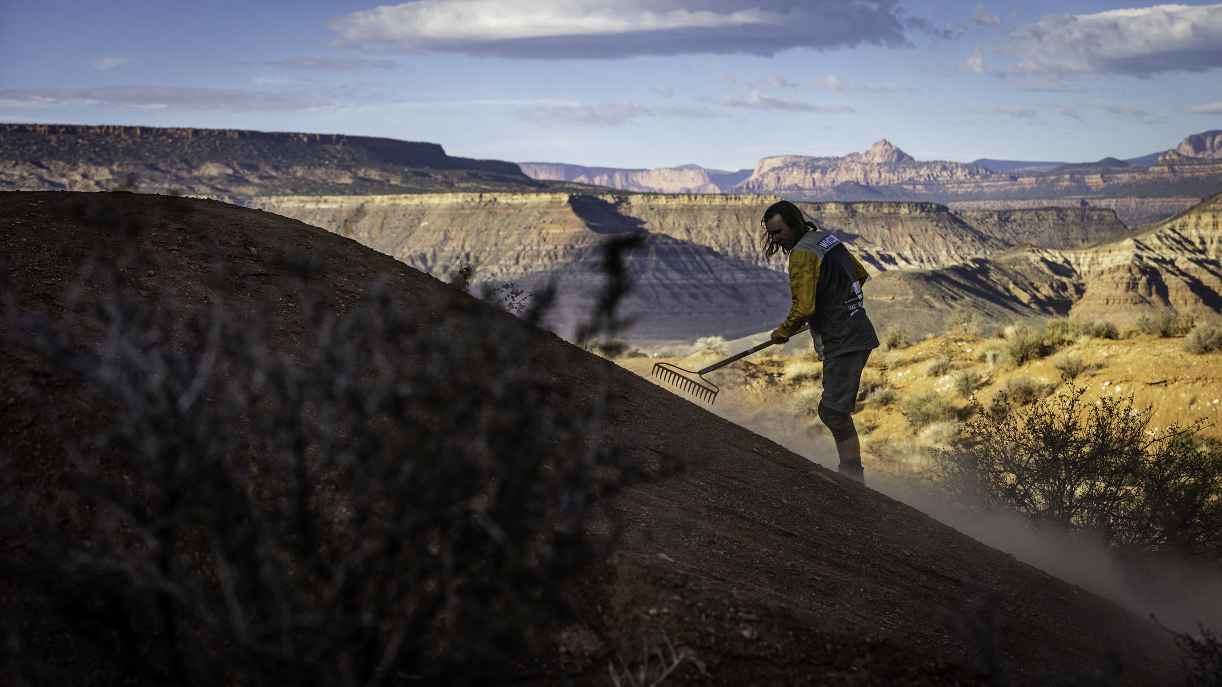 If I'm not on the bike or at the gym the chances are that I'll be working for my dad. He has a family painting business based in Reno, NV, doing work in both Reno and Lake Tahoe, he's had the business my whole life and I can't tell you how long I've worked for him – I'm just super grateful that he allows me to work for him, but also super grateful for the support that both he and my mom provide me to allow me to ride bikes and take sabbaticals from painting to keep focusing on my riding.

It's kind of cliche, but something that my dad has always instilled in me is that if there's a job worth doing, you do it right and you give it your all. If you want something and you want it bad enough, you go after it will all of your heart, your soul, and every ounce of energy you have, you must have the mentality of "Whatever it takes", there's this highway that I'm on to being the best possible mountain biker I can be, there are no exits and I know there will be plenty of sacrifices along the way, but all I'm looking at is working my ass off until I get to the end of that highway, and then keep going!