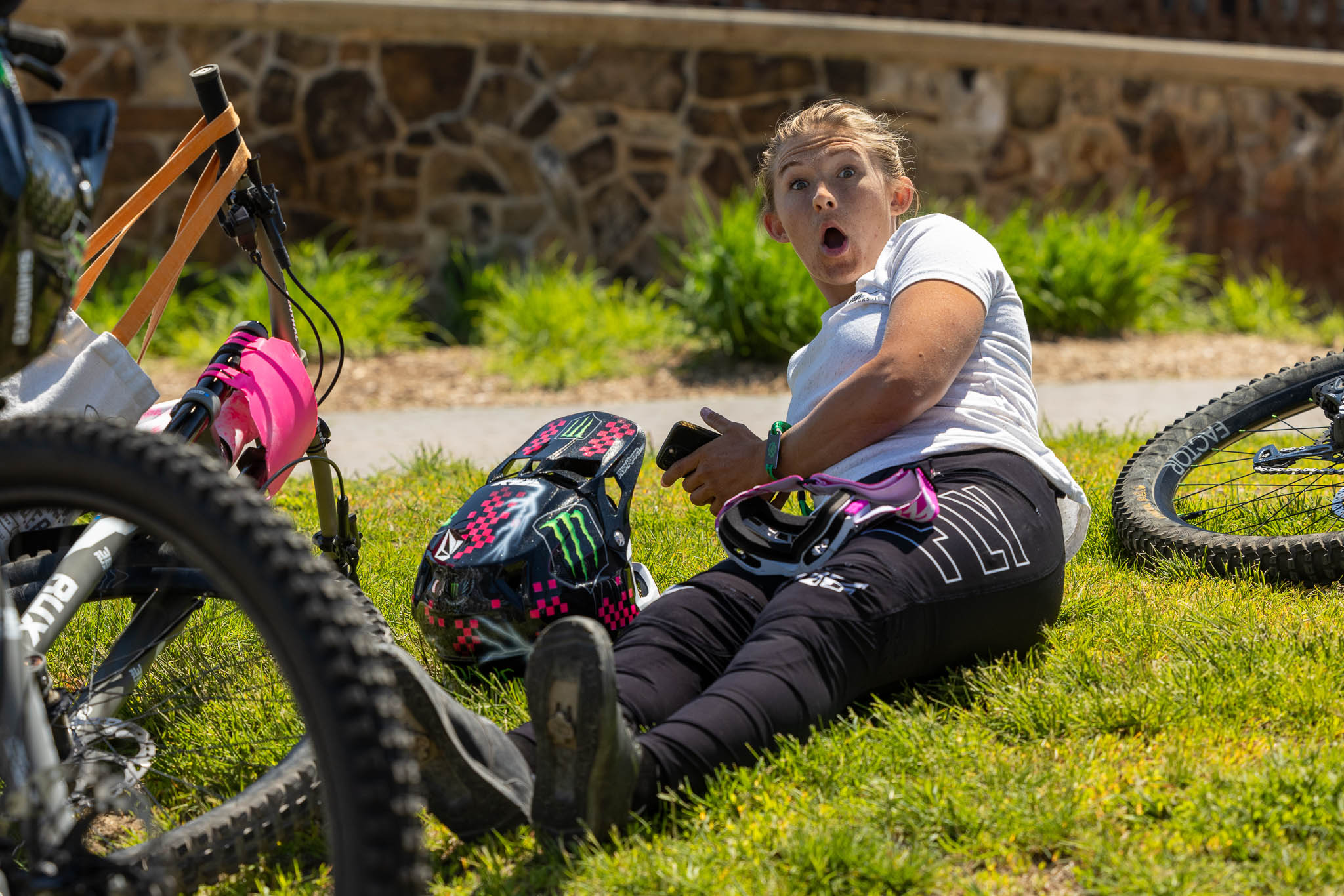 Mountain Creek bike park has been hosting the best DH events since DH history began. All three athletes Kailey Skelton, Steven Walton and Nate Kitchen would all be gunning for the top steps of the podium! After flying across the country the team would gather their bearings and build their team bikes Tuesday. Wednesday would be the official track walk for all athletes, the track was short with sections of steep rock gardens, fast ski slopes and all around a very explosive high demanding track! In most years past the track would see rain and make for slippery conditions but this year it was set to be bone dry. Day 1 practice would fire off early Friday morning with the track ever changing and the athletes finding their fastest line and running their race machines into the East Coast track. All athletes were taking well to the track and feeling confident for Saturday's qualifying! The team couldn't voice enough how much this overall bike park was put together and always a pleasure to ride! Saturday evening would intel of Nate Kitchen going P1 and feeling very confident for finals! Unfortunately both Kailey and Steven would suffer mechanicals and finish in the back of the pack for qualifying, but safe going into finals. Sunday finals would kickoff with Nate Kitchen dropping first for the junior Pro category with massive high hopes all maintaining his top qualifying and carrying that into finals, but unfortunately would suffer a mechanical towards the top of the track and finish 25th. It would be up to Kailey Skelton and Steven Walton to grab a podium finish against the best American racers. Steven Walton would give his all and push himself into 16th and it would be Kailey Skelton who would throw down a solid run to grab 4th place and get the team on top the podium. Along with Kailey grabbing a podium it was a great successful event with many public people and fans stopping by our vendor race booth! The team will have a few weeks off before heading out to Arizona to compete at round 2 of the Big Mountain Series. Huge thanks to all sponsors, fans, friends and family who support us!
Cheers,
Logan Binggeli | Team Management
Wow it was a pretty tough week with a track that was changing every run, consistently!The track was dusty, blown out and tedious as many loose rocks were appearing each lap. I am a bit bummed knowing I could have ridden better than I did. I ended race day with a 4th place after blowing off the track in my race run. I believe this stemmed from not having race speed confidence due to me getting a flat tire in my seeding run. Due to the flat tire in seeding I wasn't able to feel this track at speed until it was time to race. This gave me less confidence as I was in the unknown of what it was going to feel like. I rode slower and stiffer than I normally do and sometimes that's just how it goes. Overall we are safe and that is what counts. Onto the next with big goals in mind!
Kailey Skelton | Pro Athlete