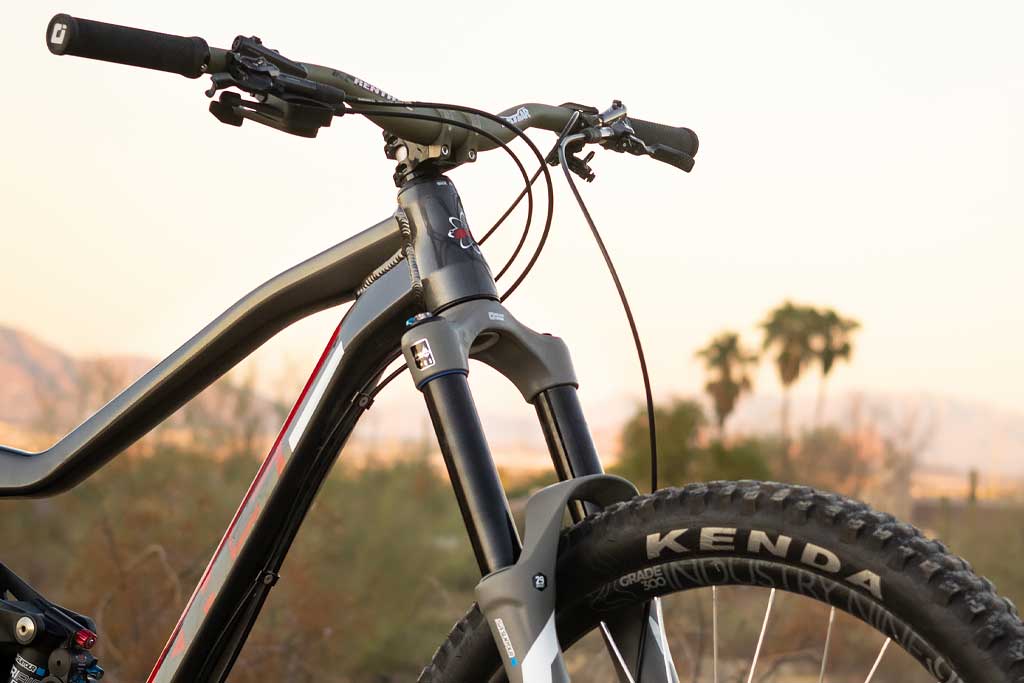 Designed to handle everything from XC trails to gnarly downhills.
This year's highlights:
Aggressive updated geometry
Increased travel
Enduro handling for all levels of skills
Smooth ride quality
7500 Specs
Frame type: Aluminium
Wheel size: 29 (XL-M) or 27.5 (S)
Travel: 150mm
Sizes: S, M , L, XL
Price:
$4759.00
Feel confident between the 29 wheels as you ride singletrack trails or blast down chairlift access. Experience the 7500 traction as it rides over the gnarliest rock gardens and cornering. With the 7500 geometry and suspension, you're placed centrally on the bike with your weight evenly distributed between the wheels. The 7500 responds directly to your input with precision without sagging into its travel.
Offering a suspension platform that is like no other, with a full floating shock system combined with an updated geometry that makes this Enduro bike the best of both worlds for climbing and descending on gnarly singletracks.

The Kenda, Pinner Pro Tires ensures that your ride and grip are always maintaining the best traction possible.
The KHS 7500 suspension provides a solid pedal platform. Noticeable and smooth compliance from small to big hits while riding on the trail. Whether you are climbing or flying down a descent, the 7500 will outperform your expectations in an Enduro bike.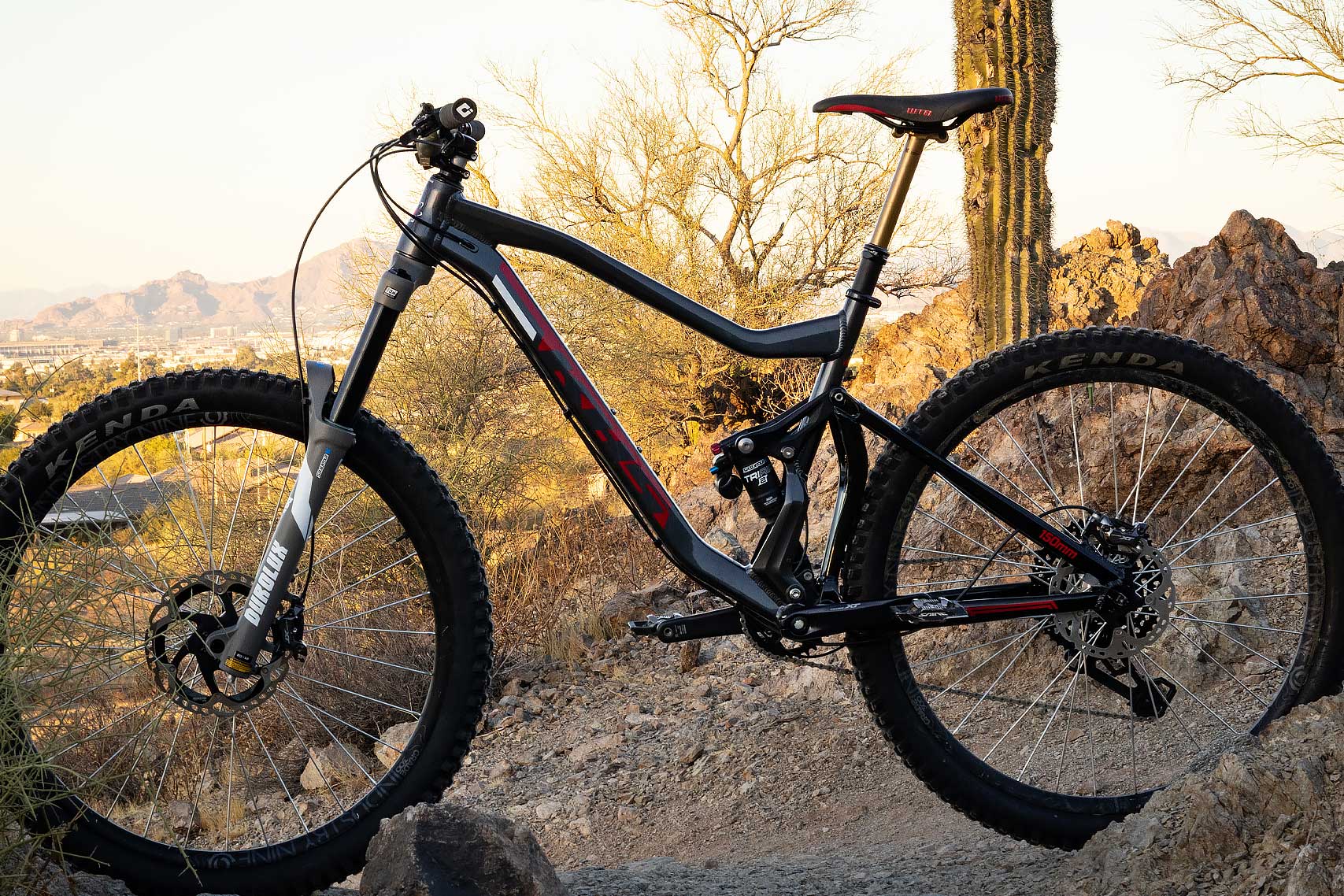 The 7500 handling is reasonably sharp while reacting with minimal rider input. Making it a great choice for all skilled rider levels that one can appreciate. Enduro bike performance that is predictable, reliable, confident, efficient and comfortable.

Feeling confident in a Enduro bike you're riding can enhance your overall experience. The 7500 performance by today's #mtb trail bike standards is the leading component that this bike out performs so well all-around.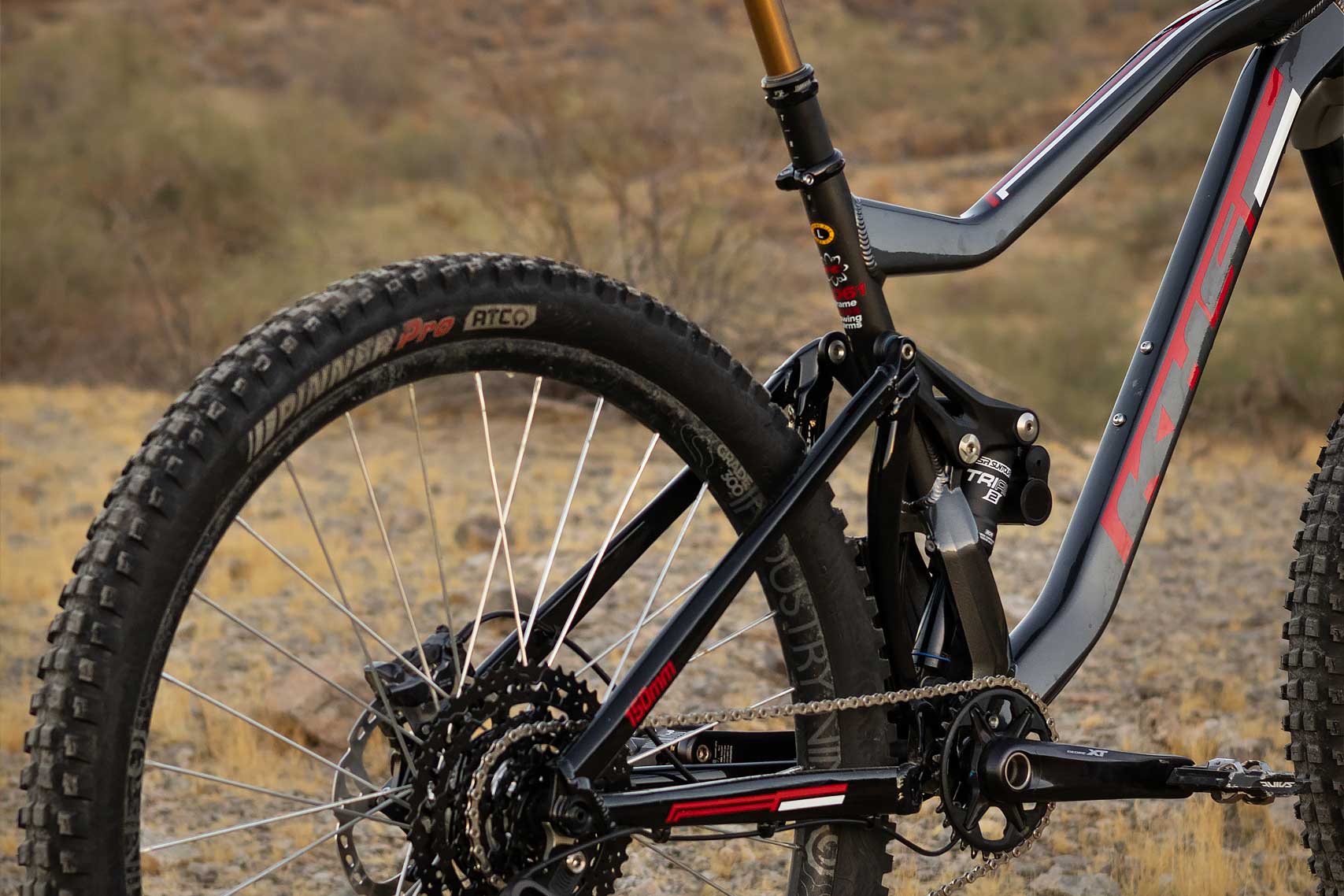 The 7500 SR Suntour is one of the leading suspension companies in the world, the team strives for the best performance possible with SR Suntour being our choice of suspension.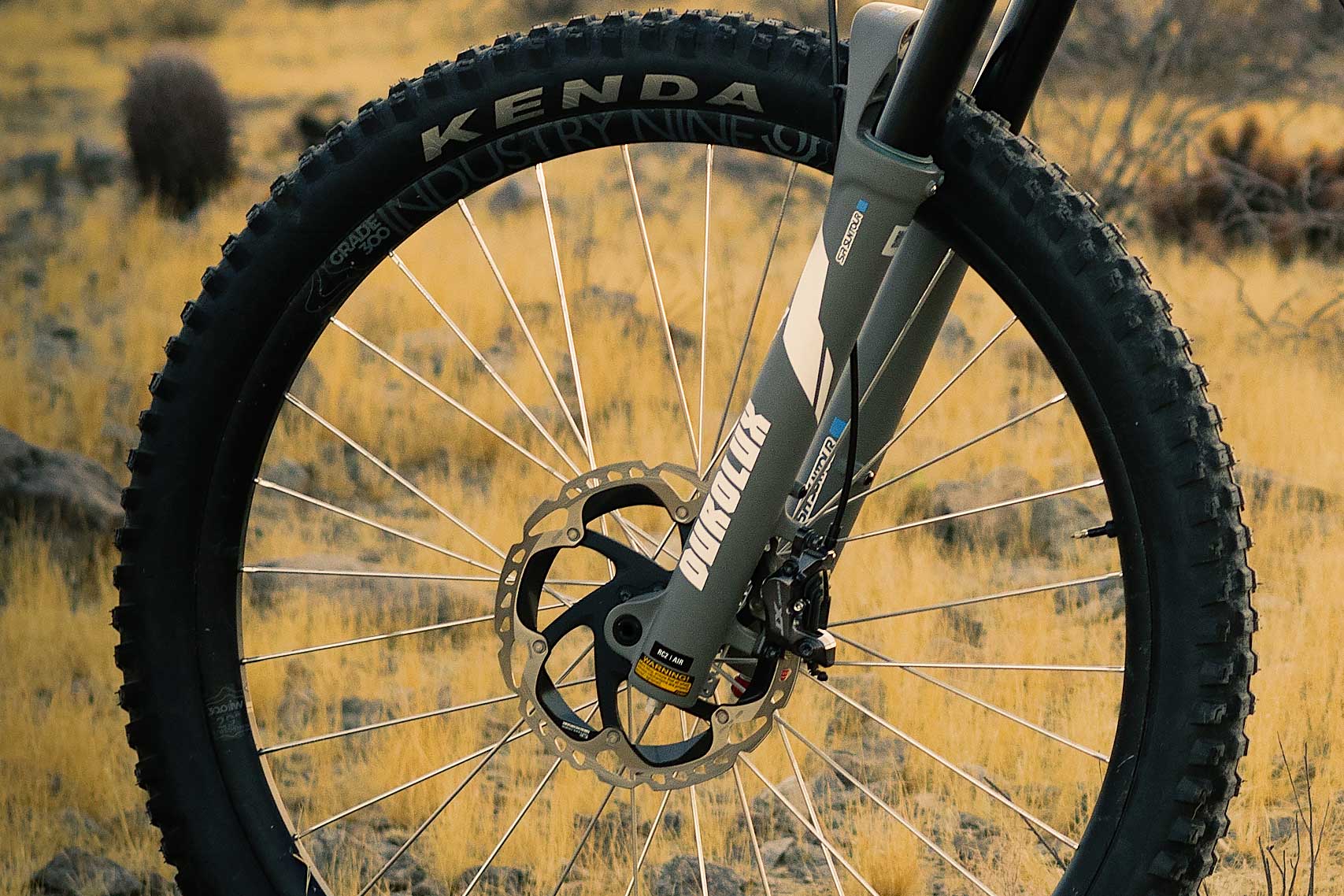 Visit your local bike shop to demo the KHS 7500 or click here to view one of our team's demo events near you. Experience what a modern trail bike should be.